SO YOU WANT a CAREER in TV or FILM
but you think it's going take a lot of time & a lot of money...
Nope. Think again!
ENROLL
VIVE 4K TV & FILM PRDXN TRAINING PROGRAM
and gain tons of hands-on experience working on real productions.
No experience necessary
Learn from professionals, not professors
State-of-the-art equipment and facilities
Time- AND cost-effective
Acquire breadth of skills
Work on real-world TV shows and films seen worldwide
3 strategic locations
UHD/4K and HDR (high dynamic range) emphasis
Immediate career opportunities
Are you READY to START your dream CAREER?
Don't Just Watch TV… Work in TV!
UHD Academy has been established to educate creatives who aspire to get into the TV & film production industry and have perhaps contemplated enrolling in an expensive television broadcast or film school in hopes of ultimately launching careers in disciplines such as post production and cinematography. If that sounds like you, then you could make an excellent candidate for UHD Academy's comprehensive and cost-effective, yet exclusive 4K TV & Film PRDXN Training Program slated to be held in three major US cities – Dallas, NYC, and LA – where you will work under the tutelage of esteemed mentors on serial (episodic) productions and live events intended for universal broadcast, thereby affording you practical experience from the onset of embarking upon your career in television.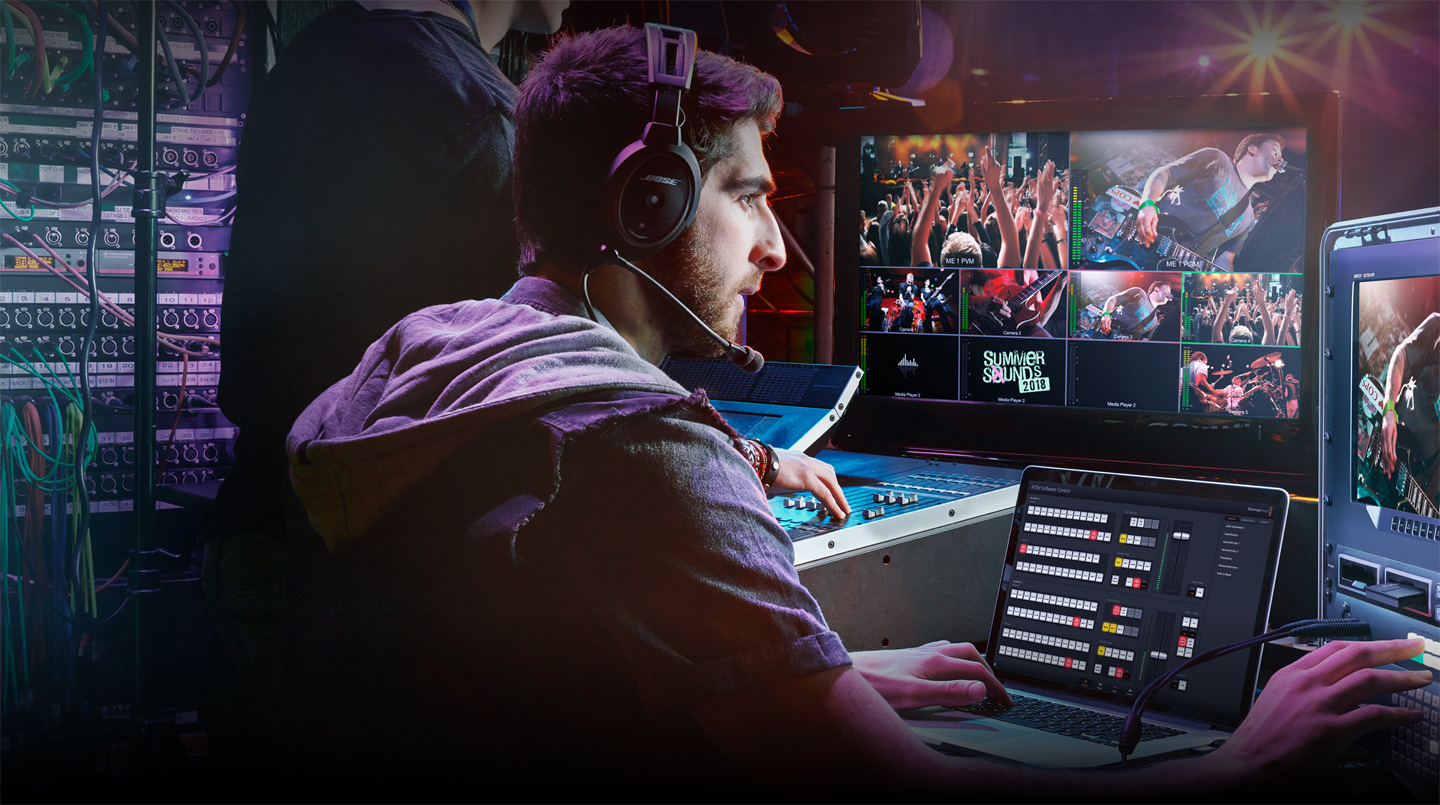 Modules
WHAT YOU WILL LEARN / ROLES YOU WILL EXPERIENCE
Story-telling
Anyone can create a video and put it online.
Telling the story and telling it well is the difficult part.
Directing
Gain thorough understanding of the film/television
production process encompassing everything from the creative
to the technical and apply in studio & on location.
Sound
Whether in studio or on location, one must possess
an understanding of how to record audio in different environments,
as well as the role sound plays in storytelling.
Lighting
Lighting is critical to creating images that make an impact
and helps set the mood. It is especially relevant in the UHD realm.
Cinematography
Shooting in UHD is a science in itself, and creating
moving pictures goes beyond cameras and lenses to positioning,
framing, focus and movement.
Vision Mixing
Cut, mix and wipe between cameras, pre-edited clips
and other video sources live.
Post production
Editing lies at the heart of the screen content production process
and entails workflow, structure, tempo, visual effects, correction, and more.
...and MUCH more.
Start off with a desire to learn.
Save time & money developing a broad skill set.
Stay with an ability to hone and earn.

LEARN
your craft with UHD Academy
LEVERAGE
Community & Club UHD
LAUNCH
your UHD TV career on VIVE TV Network
Your Ticket to a Career in Television or Film Production
4K TV & FILM PRDXN TRAINING PROGRAM FEATURES
Entry-level
Regardless of your experience level, acquire a range of production skills through hands-on experience

Flexible schedule
Choose projects at your leisure picking up on essentials of production in just a few days per month — the more you 'play', the better your chances for 'pay' *.

State-of-the-art equipment & facilities
Train at world-class facilities, utilizing best in class equipment, so as to generate first class content.
Esteemed mentors
Learn from and work alongside the best professionals in their respective disciplines.
Comprehensive curriculum
Experience the A-Z of TV production – including UHD HDR and live events – firsthand so you may confidently hone in on the specialty of your preference.
Real TV & film production experience
Contribute to various productions of your choosing and even be recognized in the rolling credits.
*  Participants will be required to contribute to a minimum number of productions to qualify for paid apprenticeship placement consideration.
$3,000 security deposit required. • Interest-free financing available. • Spaces limited to 25 participants per city per session.
Make your dreams a reality. Be part of the TV Revolution.
Why 4K?
It's about time… that someone answers the call to fill the UHD HDR entertainment void. Devices are abundant and continue to proliferate due to consumer enthusiasm for the future of television. Technology is ready. The delivery systems are ready. So, there is no time like the present. Let's do this! Together. NOW!
4K TV & Film PRDXN Training Locations
Los Angeles, California, USA
CATAPULT YOUR CAREER IN 4K TV
RESERVATIONS NOW BEING ACCEPTED.
HURRY!! ONLY $100 refundable* APPLICATION FEE REQUIRED TO SECURE YOUR POSITION IN THE QUEUE.
Platform
VIVE TV Network APPLICATIONS WILL LIVE ON EVERY CONNECTED DEVICE PICTURED BELOW – INCLUDING CABLE SET TOP BOXES IN THE EU, UK & US – WITH A POTENTIAL REACH OF OVER 300 MILLION SCREENS WORLDWIDE. LAUNCHING SOON*.
*Platforms subject to change without notice at VIVE's discretion.